This matter of divorce does not require much of an introduction because nowadays, this matter is getting very common and, people are getting familiar with it. Divorce usually refers to the end of a messed up or a painful marriage by any legal process. As time is passing, this matter is getting extremely common in society. The majority of people have experienced this issue through themselves, as a partner or children, or through knowing someone who has gone through it as a spouse or as children. And as common as this matter seems, it does bring many problems and create dilemmas both physically and mentally in families and children.
When some parents are taking a divorce, it is equally necessary for them to think about their children's physical and mental health because it can affect them in various ways. And, before separation, they should discuss this matter with their children in detail and make sure that they are picking a suitable time in which both of them are together, so that it may show that they have made the decision together. Moreover, they should consider choosing a time in which children are relaxed to talk and ask questions because the children must be well aware of the circumstances of what's going to happen and when it's going to happen. Also, they should try to be a little nicer with children if they are getting divorced, for instance, bring a dog or cat for children, buy a dog house, place it on the lawn, and let kids spend time with a pet so they won't overthink about this matter. Because it can affect their mental health and being a parent, they should care about it.
There are some laws of divorce but, before that court requires a legal reason for the divorce. Some of the reasons why divorce happens are usually because of a lack of communication and commitment, financial issues, lack of intimacy, abusive and violent behavior and, so and so forth.
So here are few things which children should know before parents divorce or few things which parents can clarify to their children before divorce:
1. Children should know the reason behind divorce:
The first and foremost point is that children should be well aware of the reason for divorce. They must know that they are not responsible for it, and their parents have tried their level best to maintain the relationship for their sake still, they are not competent to stay together and, splitting is the only option. They must know that they are not responsible; otherwise, they will feel unnecessary guilt and embarrassment about their parent's divorce that will affect their health in various ways. So, parents must make it very clear to their children that they did not cause the divorce.
2. Divorce is not between parent and child:
The second important thing which children should know about divorce is that parents do not divorce their children. Parents should clarify to their kids that separation or divorce is for grown-ups and not between parents and their children. Because sometimes, some children whose parents are getting a divorce start to think that their parents are about to abandon them and their relationship with their parents will end after divorce, but that is not true. Moreover, parents should provide awareness to their kids so that they may not develop these negative thoughts. And, also they should know that even if their parents are living in separate homes, they will still be their parents and will love them as they have always done.
3. Change in everyday routine:
The third important thing which parents must tell their children and, to help them through is that children don't mix up their everyday routine with divorce. Otherwise, this will affect other aspects of their lives. They should know that even if they had to switch homes, they should also maintain their school, dinner, and other routines.
4. Emotional support: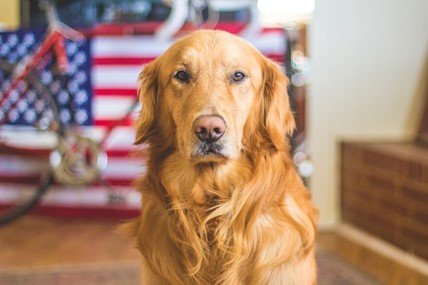 The fourth important thing which children should know before parents divorce is that whatever the circumstances are, their parents will always love them, and they are always there for them. Because most of the time, parents are so involved in the issue of divorce that they forget about their children's physical and mental health. Children must be well aware that even if the parents are separated, their love and care for their kids will not change. And it's okay for them to love both of their parents. Because at the time of divorce, kids often become more sensitive, and they need their parent's attention more than ever. And they should know that with time everything will get better.
5. Child's custody:
The fifth step is sufficient for both parents and children. Before-after a divorce, both parents want to or try to gain their children's custody which isn't the right way. If the children are young and sensible enough then, they must be equally aware of the rules and laws after divorce. And they should be given authority to stay connected with both of the parents even after separation. Children must know these details before the divorce. So, they may not get disheartened because they love both the parents equally and, it's hard for them to choose one parent over the other.