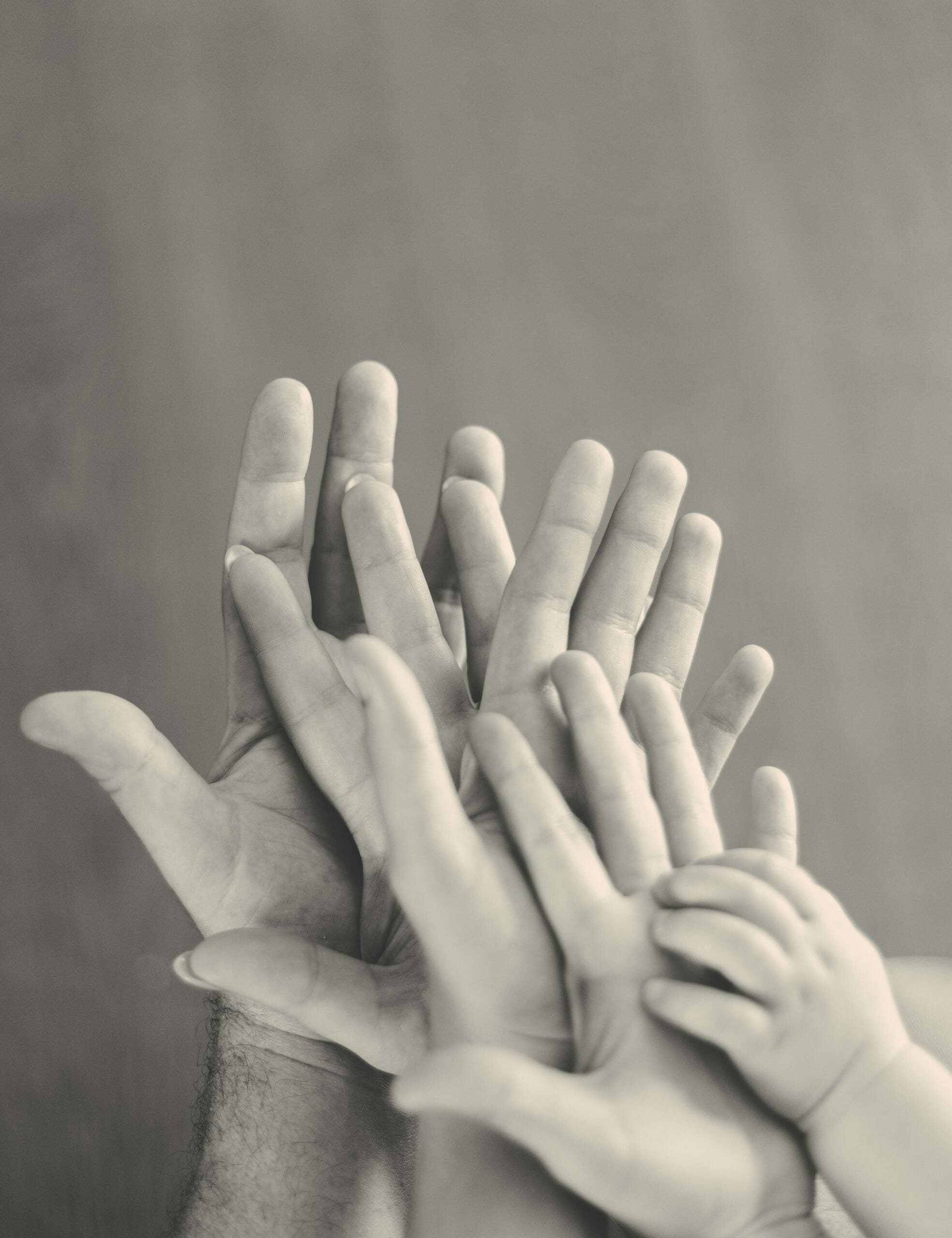 Many people don't hear the word narcissist to describe their partner until well after the relationship has ended, but once they start learning more about this type of personality disorder, a lot of what happened with the relationship, the breakup and the attempts at co-parenting after starts to make sense.
The Mayo Clinic defines a narcissist as someone who has "a mental condition in which people have an inflated sense of their own importance, a deep need for excessive attention and admiration, troubled relationships, and a lack of empathy for others." Learn more about this type of behavior and some tips on how to deal with a co-parent who is a narcissist.
4 Signs You May Be Co-Parenting With a Narcissist
How do you recognize a narcissist? The general traits are lack of empathy, a disregard for other people's feelings and an extreme need for approval and attention from others. But what does this look like when it comes to the co-parenting relationship? Here are just a few of the common signs of a narcissist co-parent.
1. The Blame Is Always on You
Narcissists often live in a world where they can do nothing wrong and any issue is always the other person's fault. In co-parenting situations, this can manifest in a variety of ways, but one of the most common is surrounding scheduling issues. For example, they cancelled a weekend with no notice, but they send you a message saying that you just make it too hard for them to see the kids. Or they miss a recital and blame you for not telling them about it even though the information was readily available to them.
2. They Lie
Narcissists are not known for their honesty, and they often lie with little regard to the consequences it has for other people. A narcissistic parent might say they are on their way to pick up the children only to inform you an hour later that they aren't coming at all, or they might promise the kids a big birthday party only to go away on a solo trip that weekend.
3. They Seem to Enjoy the Conflict
Co-parenting has its conflicts no matter how good the overall relationship is, but narcissists often create conflict where there isn't any and actually enjoy the attention and focus that comes from that conflict. For example, maybe the other parent has asked to switch you weekends and you've agreed. The narcissist parent may then try to create drama by saying something like, "I don't know why you don't want me to see the kids." This creates confusion for the healthy parent because they have given the other parent what they want but is being accused of something that's not happening. These tactics are often referred to as gaslighting.
4. They Use the Children Against You
One of the most common characteristics of a narcissistic parent is that they use the children as weapons against the other parent. They might insist on using the children to communicate messages that should be sent directly from parent to parent even after being asked not to, or they may threaten to treat the children badly or disappoint them as a way to punish the healthy parent for establishing boundaries.
For example, the narcissist is texting you several times a day, telling you what a bad parent you are or how you aren't doing a good job. You decide to start ignoring the messages and not responding. The narcissist might escalate their behavior by refusing to come get the children for their weekend because you wouldn't "communicate" even though answering those texts had nothing to do with the visit. In this case, the narcissist is trying to make you feel bad or guilty for not doing what they wanted you to do because now the children will be disappointed that they are missing their visit.
Another common tactic with this is to speak negatively about the healthy parent to the children. Narcissist parents might tell their children how sorry they are that the other parent isn't a good parent or tell them that the other parent lies, does drugs or any manner of other things that aren't true but are designed to make the child question the healthy parent.
Strategies for Parallel Parenting
We talk a lot about co-parenting at 2Houses, but there are times where it's just not possible. A situation where one parent is a narcissist, or is exhibiting narcissistic behavior, is one of those times. Co-parenting requires both parents to be actively putting the children's needs and interests above their own and to be mature enough to be able to have a cooperative, civil relationship with the other parent. With narcissists, this usually is not the case.
So, what can you do to improve the parenting situation when you are dealing with a narcissist? One of the best strategies to use is called parallel parenting. Basically, it's taking an approach that — as much as possible — what happens at their house is their business and what happens at your house is yours. Here, we provide some tips for making parallel parenting work.
1. Practice Gray Rock
If you haven't heard of gray rock before, it probably sounds a little weird. But it comes from the premise that narcissists need fuel from the other parent in the form of emotion. Narcissists actively try to get you emotional so that you will be upset, be angry or lash out. Now, think about a gray rock you might see in your yard or at the park. It's not very interesting, right? All one color, nothing remarkable about it. This is your goal when dealing with narcissists — to become like a gray rock.
This isn't as easy as it first seems because, again, a narcissist's main goal is to get you upset, and they are usually very good at it. Couple that with the fact that this person has been in a very close relationship with you for probably a substantial amount of time, and they know just what to do to get that reaction from you.
When you're trying to gray rock, focus on being as unemotional as possible and responding with facts. Try to stay out of arguments, responding only when there are direct questions relevant to the children that you must answer. The less you can communicate with a narcissist the better.
2. Set Yourself Up for as Little Contact as Possible
Even parallel parenting requires a certain amount of coordination with the other parent, but again, the less contact you have with the narcissist the better. This is where the 2Houses co-parenting app becomes a very useful tool. It allows you to put all of the information, such as important dates, sports schedules, reimbursement requests and even scheduling issues all on the app, removing the direct contact between you and the other parent.
By doing this, the other parent doesn't need to ask you for things like Social Security numbers or insurance information — those things will already be in the information bank that they can access with you. If the other parent does send messages about this type of information, you can reply with a simple, "It's in the information bank on the app" — a very gray rock response.
In extreme cases, you may also need to limit contact to only the app and refuse to communicate through phone calls, texts or emails. Some family court judges even mandate this type of in-app communication in high-conflict cases now because there is an instant and easily accessible record of when messages were sent, when they were read and what was in them.
3. Have a Conversation With Your Children
Whether you suspect the other parent is a narcissist or you know they have been diagnosed as such, it's important not to tell your children this or otherwise speak negatively about the other parent. However, it is a good idea to explain to them matter of factly and without emotion how you are going to handle things.
For example, maybe your children complain at your house that they have a bedtime while at the other parent's house, they are allowed to stay up as late as they want. You can just explain that "there are different rules for different houses" or simply state that you can't do anything about what happens over there so you are just going to focus on how things are in your own home.
Children are quick to figure out many of the narcissist's manipulation tactics including gaslighting, speaking negatively about the healthy parent, pitting siblings against each other or using the children as pawns to get to the other parent. The best thing you can do is model healthy behavior, refuse to engage with the narcissist and let your children know that you are there for whatever they need.
For more information on what makes 2Houses special and how it can help you co-parent with a narcissist, check out our features explanation and contact us today.