If you're going through a divorce right now, you know how stressful it is. It awakens the feelings of loneliness, disappointment, depression and anger, and when you're pumped up with emotions like that, it's hard to stay professional and handle all your work tasks. So how can you finalize and mourn your divorce while also fulfilling all your work duties? It's hard but possible, especially if you follow these tips below:
Talk to your boss
You might not want to share your personal life with colleagues, but since your productivity will almost certainly suffer a bit due to divorce, it's important to talk to your boss. Your boss might be able to help you through this time—many people are surprised how understanding managers and CEOs can be. Be open in your discussion and you'll build more trust with the corporate and know that you can always count on the support of your superiors.
Turn off your phone
You don't have to be available to your ex or their lawyers 24/7. Unless there's an emergency with the kids or house, it's a good idea to block the calls until you finish work. And that includes texts and emails as well. Once you step into your office, you need to commit the next 6-8 hours to your job and leave your private life for later. Texts and phone calls from the ex, friends and family can completely ruin your day and occupy every part of your brain. While you're at work, you need to focus on it and not let unexpected arguments steal your motivation and productivity.
Make a good schedule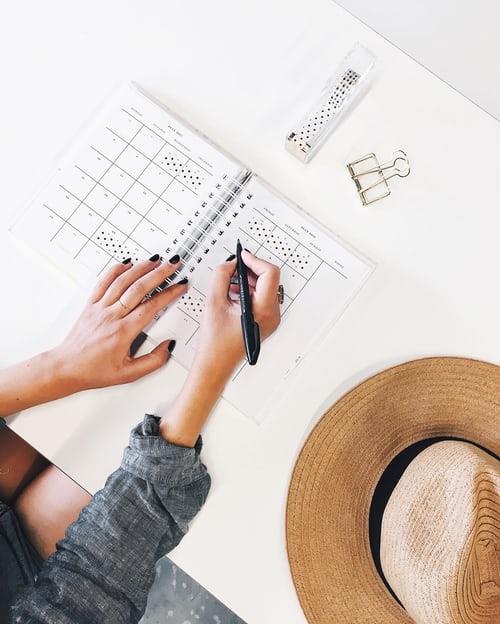 Divorce often makes people feel very defeated and lonely. You have to fight the tendency to give up and isolate yourself. A good way to handle your personal crisis and keep productivity high is by making a clear schedule of your days so you can check off tasks as they come. Make a list of a few things that need to be finished such as picking up kids, buying groceries, calling business partners, preparing a presentation for tomorrow, and making sure you can tick them off (finishing tasks and ticking them off can be very fulfilling.) Also, don't forget to schedule some you-time so you can let out some steam. Oftentimes, a short 20-minute workout or even a 10-minute walk can feel refreshing for your brain and give you clarity.
Take good care of your health
It's easy to neglect your health during this hard time but make sure to follow a good diet and stay hydrated. If you eat three meals a day, expect to be energized and healthy and have a stable mood (the latter is something you desperately need right now). It's understandable that you're not leading the healthiest life right now, especially if your ex used to cook every day or you two had a habit of meeting for lunch, but if you get sick, it will be even harder to handle your divorce. When you need some extra help with hydration, it's a good idea to reach for nootropic smart drinks which use Ginko, GABA, Huperzine-A and other substances to boost productivity and focus and ensure more restful sleep—just what you need right now. Plus, they provide proper hydration.
Find a safe space
Every time you feel overwhelmed at work, make sure to take a break. Identify your safe space and visit it whenever you need to rest. People can recharge their batteries by going for a short walk, getting a cup of coffee or listening to some music in your car. Some people choose to take on more work to provide them with a distraction, but burying yourself in your work is not a great way to cope.
Reorganize your desk
There are many things that remind you of your soon-to-be-ex partner at home, but at work as well. You probably keep a few things at your desk that remind you of them—holiday photos, small souvenirs that you bought together, fun memories, etc. The way you organize your things might even remind you of the routines you had during your past life. To make things easier for yourself, it's smart to reorganize your desk and make a new setting. A change of scenery will remove painful memories and even boost your productivity.
Prepare an answer to everyone's questions
Unless you're completely new to your workplace, your coworkers will most likely see that you're off your game. Expect a few questions, so have an answer ready if you don't want to get into it. "I'm going through something at home. Thank you for your concern, I'll be fine soon". It's nice to know people care, but you don't have to discuss your personal life with anyone.
Oftentimes, a divorce can positively affect your career, but not at the beginning. While you're going through the roughest patch, it's important to stay focused, calm and professional, so your career can bloom once everything starts returning to normal.