Divorce or separation usually mean significant changes to family life. Children may be upset and depressed as these changes take place. It's normal for children to be feeling that way. It will help them understand that this is a challenging moment.
Engaging your child in conversation is among the most effective ways to assist them in adapting to the changes. There are a few actions you can take to aid, such as sticking to routines that are familiar. Try including children in making decisions and receiving assistance. Children should be able to talk with their parents about divorce or separation. Here are some suggestions to talk to your children about the changes divorce or separation brings.
Simple is best
Your child does not have to know everything. However, they have the right to know about what's going on, and who's going to be taking charge of them. They should also be confident that things will be okay again.
It is best to communicate in a clear, straightforward, and honest language that your child will understand. For example, "We are in love with you, and we'll take good care of you. We've determined that it's well for us as a family to have Dad and I live separately."
Make sure you take your time when answering difficult questions
Sometimes, you don't know the answer to an unanswerable question, so allow yourself to think. Assure your child that you'll come back to them. It is possible to say, "I do not know at this moment. The truth is that your Dad, as well as I, are trying to figure it out. However, I am sure that you'll have time with us both".
If your child is asking you tough questions regarding their other parent, encourage them to speak to their parent directly. You can also inform them that your child may have asked about concerns.
Pay attention to your child's needs
There could be a specific concern that is behind your child's question. For instance, if a child is asking when Mum will return, they are worried about when they'll meet with Mum. Reassure them using simple phrases that let them know that you're listening. For example, "It's like you're concerned about when you'll be able to see your mother. It's still a must to visit Mum on a regular basis. I'm sure that's vital in your life." It's important to assure your child that both you and their other parent are there for them.
Keep the conversation in the air
Your child could constantly be thinking about this topic. Be prepared to answer more than one question. If you schedule an established time for talking, it can provide your child an opportunity to share their concerns. It might be during the time your child comes back from school, while you eat dinner with your family. Prior to taking a reading break, or even while you're on the road. It is also a good idea to use this regularly scheduled time to inform the child to be aware of any new developments.
Talk about your feelings
Your child is likely to feel unhappy, angry, or sad. This is fine and could be beneficial. If your child can see your expression of emotions in a peaceful and healthy manner, they'll understand that it's okay. It's also essential to inform your child that you care about them and that everything will improve.
When your child expresses emotions, listen attentively. This will give you and your child the opportunity to investigate and comprehend their emotions more clearly. It is possible to say things like, "I can see that you're angry, and I can understand why it is causing you to feel sad". It may be hard to understand your child's feelings of hurt or sadness, particularly if you're struggling with similar emotions. But your child should communicate, and you'll better understand the needs of your child by listening.
You can suggest someone else speak to
Sometimes, children are more comfortable discussing their thoughts and feelings with someone other than their parents. Your child may be encouraged to speak to a trusted adult – such as a family member or a teacher. If they will likely be speaking with your child, it's best to request not to be negative about the other parent.
Routines that children can easily remember following divorce or separation
Routines can help children feel secure, at ease, secure and confident, So keeping a routine can help your child deal with transitions like separation or divorce. Make sure you can identify the small things that matter to your child, such as reading books before bed. Inform your child that these habits will never change. If you are able, you can avoid changing major things such as your child's school.
It is also important to keep routines. How you wake your child up or the words you speak to them before bed are comforting routines. You are able to create new routines or alter rituals, too. It could be necessary in the event of changes in childcare plans or income. When your kid is of a certain age, you can explore establishing new routines.
Children's decision-making after divorce or separation
If you are to involve your child in day-to-day decisions, it'll make them feel in control of their life. For children who are older, it is crucial to pay attention and inform them that their opinion is important. It's important not to burden kids of any age with huge choices, particularly ones which make them feel trapped.
Family time is a great way to bond with your children
Have a moment to enjoy some amusement, even if it's an instant hug or playing some music and dancing. It's also a good idea to take a few actions at the occasion like eating a meal as a picnic at the local park. Let the teachers at your child's preschool, or school be aware of the situation. They'll be able to spot any changes in your child's behavior and could offer alternative support options, including school counselors.
If you're concerned about your preschooler's or school-age child's mental health, or your child's preteen or teenage mental health, speak to your GP whenever you can. They will be able to help you locate other specialists who can assist, including psychologists in your area.
About the Author: Emma Flores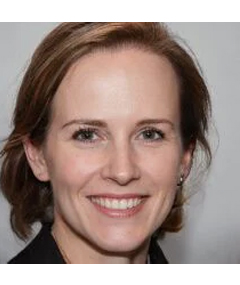 Emma Flores is lucky enough to turn her interests into a job. Editor and proofreader during work hours, as well as a freelance writer during weekends and a mother all the time. She is at her most in the morning, with headphones on. Emma is working with StudyCrumb to provide tips for making academic papers that are of high-quality standards.