The revolutionary age of the twenty-first century has brought forward numerous novelties. However, not all are external innovations and technologies. Some evolutions have drastically taken place in the mind-sets of people. It is, in fact, one of the most significant signs of modernism. Just like nuclear families, single parenting has become a prevalent factor in today's time. Single parenthood or single parenting is one parent raising a child or more children all alone without any partner. Today, many justified reasons make one choose the path. It depends on inevitable circumstances like divorce, break-ups, death of a spouse, a partner being posted elsewhere permanently for an active job, etc.
Life as a single parent can get pretty stressful and unmanageable, and out of control sometimes. You may feel out of your mind, overwhelmed, juggling responsibilities, and stretching your strength. From raising the child, showing up at work, paying the bills, completing the life chores, you might feel you lost yourself. But the good news is there is always a way out!
Here are five quick and pragmatic tips for the brave single parents to keep your mind sane and active!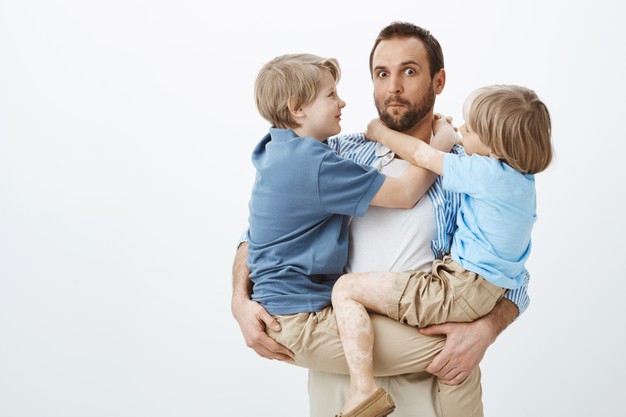 1. Reach Out For Additional Help Without Hesitation
A support system can work wonders if you can only reach out for it without guilt. As a single parent, you will never feel like refusing a helping hand or additional support! Often single parents tie a great bond with neighbors, relatives, or trusted friends to take care of situations they cannot attend. When it is about children, people will be happy to help. But make sure to reach the right ones! Below are a few ideas:
When it comes to raising children, mainly if they are school-goers, there are many duties like taking them to school and bringing them back on time. Do not try to do everything alone. Opt for a car-pool service or hire a reliable chauffeur. Sharing this responsibility with other parents is also an excellent idea.
Do you have your parents or any close relative living nearby? Then it is wise to call them to your home. Children bond very well with elders, and they can learn many things from them. Moreover, senior members can guide both you and your kids in the proper direction.
You can even ask any close friend of yours to take care of your kids for a few hours if you have to go somewhere urgently.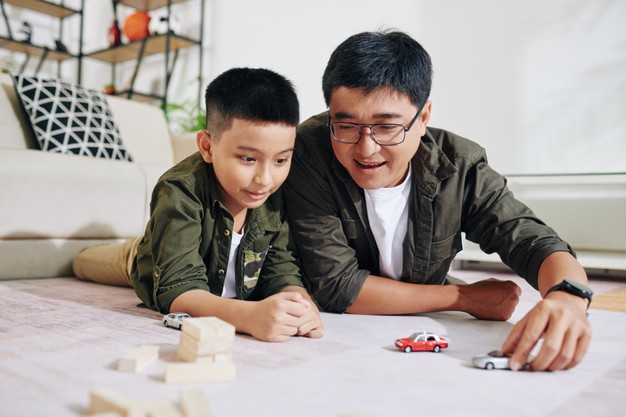 2. Practice Stress Management and Stay Positive – The Key Approach!
Secondly, make an effort to manage your stress in every way possible. Whether it is a quick run, a meditation session, a steam bath, a glass of wine in your backyard, feel free to explore what suits you! Staying positive in all situations is the key to good mental health. Your negativity will affect the children. So, eat and sleep properly, go for an outing or talk to a friend if you feel alone.
Besides that, you can opt for CBD or cannabidiol as it plays an excellent role in reducing anxiety and stress. The good news is they are available in the form of tasty gummies now! So, before you try them, do check https://cbdfx.com/cbd-oil-vs-gummies/ to add an edge to your rollercoaster life!
3. Partner Up With Your Child or Children
Now, when you are a single parent, you cannot just play the strict and stern elderly figure to your little one. It can make situations tougher on both your part. So, make sure that you lay enough unconventional efforts to know, understand and team up with your child. Things like spending moderately quality time with them, having a conversation, attending a few counseling sessions can help you drill deeper into your child's world. It will make managing them much more comfortable.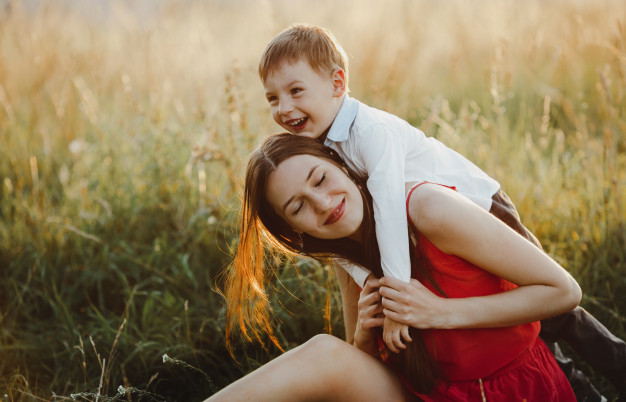 4. Involve Them In Activities They Cherish!
As per studies of child psychology, children involved in many extracurricular activities they enjoy helps them excel personally and academically. This is why most single parents are choosing to involve their children in activities that they genuinely enjoy. As a single parent, this can cover up for them to help you gain some extra time for yourself. Not only that, this is one of the rare and practical approaches that can help your child excel in all aspects of life and prepare for a better future.
5. Treat Your Kid As A Kid Always And Sometimes Yourself Too!
Yes, it may sound odd, but the pampering and time out for yourself sometimes are crucial. It is an essential point many tend to forget. You need not feel guilty about it, as self-love is much different from being self-centered. Going on a kitty-party, a long drive with your friends, a shopping session, or hitting the spa will only contribute to grooming you as a better and more patient parent.
Signing Off
So, if you are a single parent, follow the five tips mentioned above and keep your mind free from stress. Other than that, make a routine for yourself and the kids and follow it earnestly. No matter who is responsible for this single-hood, stop feeling guilty. Be it your kids or others asking you about single parenting, always be honest and confident with your answer. The mantra is to be happy and enjoy every moment of life.