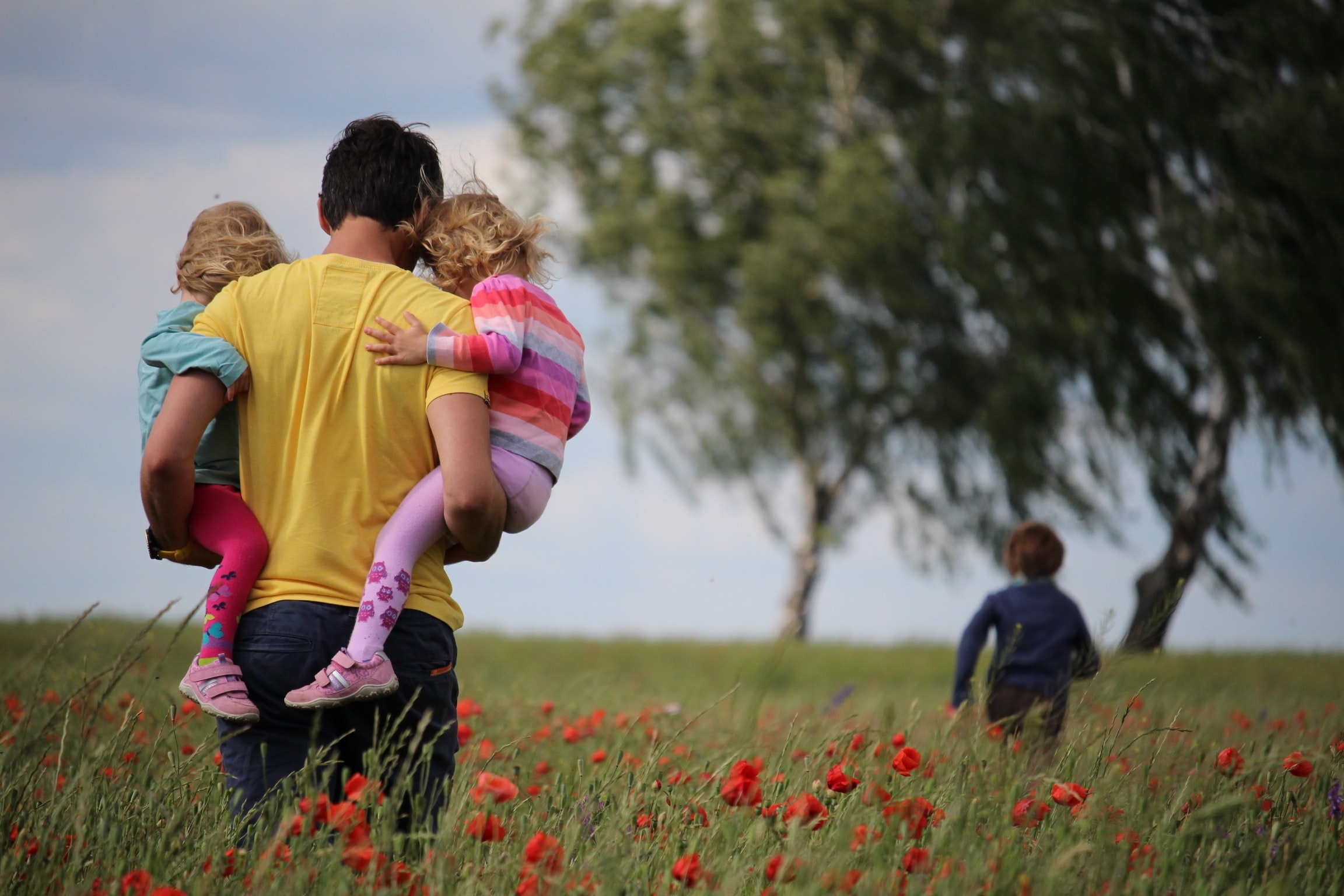 Dating is never easy, but when you're dating someone who already has children, the stakes are even higher. Once you realize that it's time to take things to the next level and start considering marriage, you may have some questions and concerns about what it means to be a stepfather and what you can do to be a good one. Your new spouse — or soon to be — and their kids are a package deal, so it's important to do all you can to be a positive influence and role model. Here are some of our best strategies for becoming a successful stepdad.
Potential Pitfalls
While you may not officially be a stepdad until you say "I do," the work you put into the relationship with the kids from the first day you meet them is crucial to your success. Being more aware of the potential issues and challenges that can crop up as a step-dad is important if you want to stay ahead of those challenges and be proactive in cultivating a positive relationship with your children. Here are a few things to be on the lookout for.
1. Resentment From the Children
Even if you're a great guy with the best of intentions and do everything right from the start, you still might have to contend with resentment from the children. From their perspective it can feel like you're a threat to their relationship with their biological parent, taking some of the time and energy that the kids see as could have been spent on them. You may also be a visual reminder that their parents have separated and really aren't going to get back together — a fantasy many children of divorce hold on to.
2. Differences in Parenting Styles
Another challenge that often affects blended families is the difference in parenting styles. This may be especially true if you also have children and have developed a specific parenting style and method of relating to and disciplining your kids. For example, if your partner thinks it's fine for the children to stay up as late as they want on the weekends but you think bedtime should still be enforced, it can be hard to get on the same page and present a united front to the children. Other potential areas that can be issues if you have different parenting styles include the level of responsibility expected from the kids when it comes to household chores, what consequences should happen if a child gets in trouble and what to do if a child is struggling academically.
3. The "Not My Dad" Problem
Even if you have a positive relationship with your step-children, the "not my dad" card can still come up when things get challenging — especially in the teenage years. While you are an authority figure in the child's life, the truth is that the child is right: you aren't their dad. And that can make it harder to walk the line when it comes to discipline, respect and being taken seriously.
4. Dealing With the Bio Dad
In some cases, you may be the only father figure in the picture (which can sometimes be easier but comes with challenges of its own), but in many, you will have to learn how to deal with the children's biological father. If you're lucky, the dad will be a good guy who wants to be involved with his kid and is at least accepting of you if not outright welcoming. However, many stepdads have to deal with bio dads who don't want them in the picture and actively try to sabotage their relationships with the children and their partner.
4 Strategies for Success
After reading over that list of potential pitfalls, you may be thinking either "yikes, I hadn't thought of that!" or "OK, yes, I'm already dealing with this," but the big question is "What do I do about it?" The good news is that there are specific strategies you can use to help create and maintain a positive relationship with your stepchildren. We've focused on four core areas below.
1. Focus on the Positive
It's easy to get frustrated with your own biological children when they have attitudes, are throwing temper tantrums or aren't obeying the rules. But it's even easier when the child isn't "yours." One thing that can really help during these times is to keep the focus on the positive and ignore the negative as much as you can. For example, maybe you can ignore a sarcastic remark a child says under their breath as they walk up the stairs and at the same time remind yourself of last weekend when they curled up on the couch with you to watch a movie. Or when they pull the "not my dad" line, remember that time they gave you a handmade father's day card with a special note inside.

It may even be helpful to keep a special box or notebook or even just a folder of pictures in your phone that documents the positives so that you have something tangible to remind yourself of when there's a bad day.
2. Keep the Lines of Communication Open
Open, honest, respectful communication is key to any relationships, and this is definitely true when it comes to your relationship with your step-children. It can be a difficult line to walk between "I'm here for you" and coming across as overbearing, but it's worth taking up the challenge. You can help foster open communication by taking an active interest in your step-children's lives and the things that are important to them. Make a point to remember that they had a big spelling test today. Show up at the soccer game. Learn to play chess. Knowing enough about their interests and likes and dislikes to carry on a meaningful conversation and ask the right questions can go a long way toward showing them that you care and are invested in their lives and success.

It's also equally as important to keep those lines of communication open with your partner. Even when you love someone, it can be difficult to accept someone else parenting your child or having an opinion on your child. Having regular conversations with your partner — schedule them if you need to — about how things are going and any issues that have come up can give you an easy open forum to ensure you catch any resentfulness, hurt or misunderstanding before it becomes a bigger problem.
3. Be a Role Model
The old adage "you have to give respect to get respect" is definitely true when it comes to step-parenting. One of the best things you can do for your relationship with your step-children is to model the behavior you want from them. Treat them with respect, give them grace when they mess up and remember that everyone is human. For example, if you think it's disrespectful for a child to be sarcastic toward you, make a point not to be sarcastic to them. If you have an issue with how they are treating you and acting toward you, make sure that you continue to model positive behavior even when you are frustrated or don't feel like it. Consistency in how you treat the children and what you expect from them can go a long way toward building a relationship.
4. Give It Time
Relationships take time. This is true for romantic relationships, and it's also very true when you are trying to build relationships with someone else's kids. Children of divorce in particular often really need to see that you're going to be a permanent fixture in their lives and need to see that you are going to continue to be a positive person for them. It's common for children to believe that if they can just be difficult enough they can scare you away or to believe that since their parents split up, it's inevitable that you will leave too and so it's not worth investing in the relationship. Sometimes, when the children see that they can't scare you away and that you aren't leaving, they settle down very quickly and do a complete 180 in how they treat and interact with you. Remembering that being a stepdad is a long game can help you keep perspective.

The bottom line is that even if your stepkids don't take to you right away or even actively express their displeasure at the new family dynamics, that doesn't stop you from being able to give your best effort as a stepdad. Being a good step-parent is a long game, and the effort, consistency and respect you put in now is likely to pay off in dividends later.