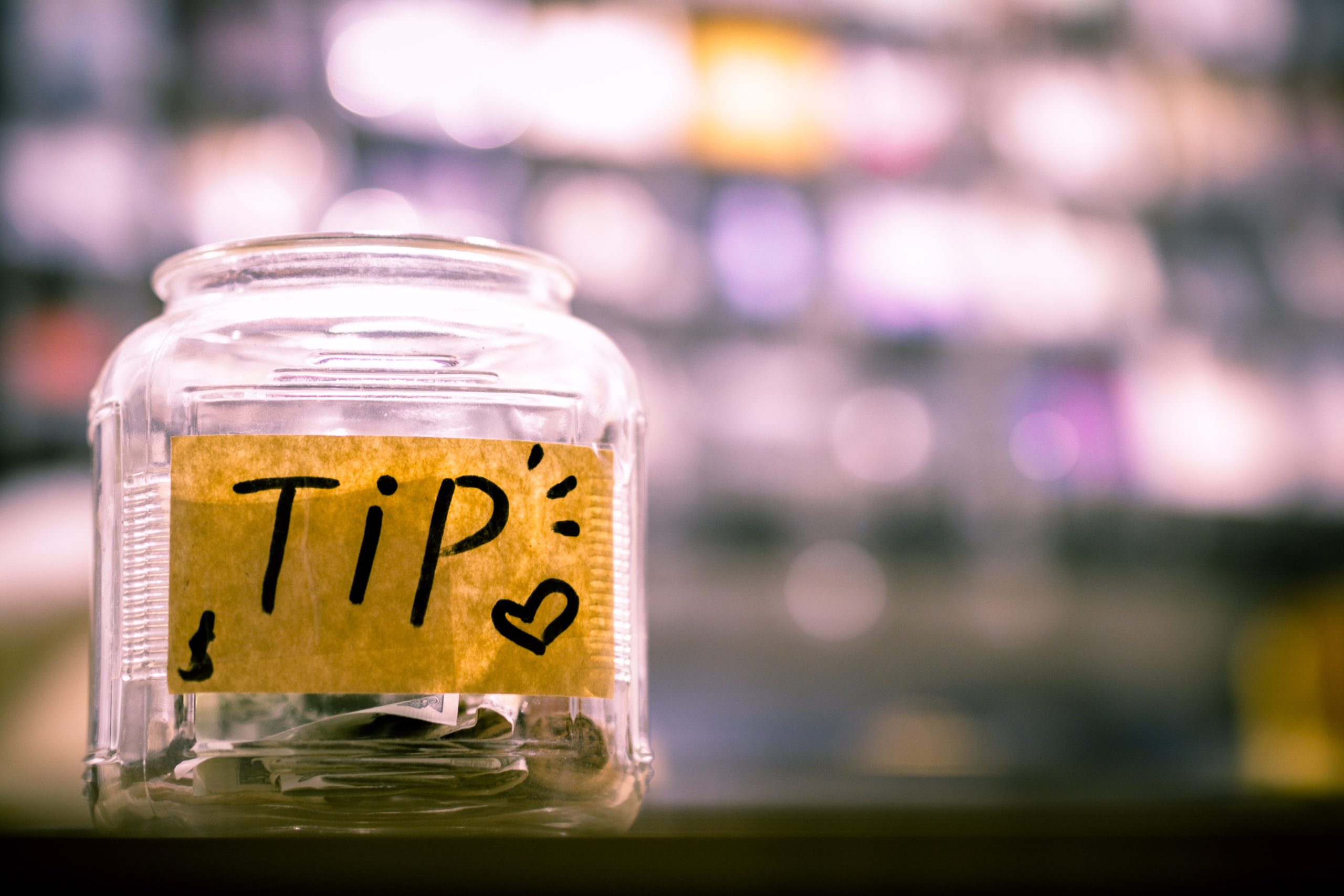 Parental cohabitation is becoming more common. It's a great way to reduce child support, save on childcare costs, and maintain a good relationship with your partner.
Raising a child takes a lot of money. When you have two parents contributing, that adds up to thousands of dollars spent each month on diapers, baby food, clothes, and toys. And there's no guarantee that both parents will take the same approach when it comes to how they raise their kids.
In this article, we will share some money-saving tips and tricks you can use to make the most out of co-parenting. Hopefully, it will help you save some of that cash and have some fun too! When you have two parents who aren't on the same page, things can get messy. That's why it's important to find ways to save money while co-parenting.
Why is it important to have a creative budget when co-parenting?
The most important reason to create a budget is that money management in the long term will result in better financial security for you and your children. You will be able to have a large financial reserve they can use later on.
If you are already in debt, creating a budget is an easy way out of that situation and allows your family to pay for the essential items without blowing all their money on bills.
It will give you a good procedure to follow and focus on your debts, allowing you to know how much money is coming in and where it's going out.
The growth rate in co-parenting has caused a big burden on many families. The increase of sole custody cases shared parenting plans that are not working out. The lack of good quality daycare options in most communities greatly increases costs for parents who want to raise their children. With all this being said, you can easily see how important your financial resources can become when raising your kids.
15 Effective Money-Saving Tips while Co-Parenting
Here are some money-saving tips to help you maintain a good relationship with your partner while you co-parent.
1. Establish a budget plan with your partner.
Without a proper plan, you are flailing around in the dark when it comes to finances. A budget plan allows both of you to be on the same page about money so that financial and relationship issues won't arise later on down the road. Working together has benefits for everyone involved. Both of you will be able to work out financial issues in a way that works for everyone.
2. Consider sharing the cost of childcare to save money.
Childcare costs can be a major expense when you have a child. It can be the biggest expense of your entire family budget. If you both work, childcare costs can eat up a large chunk of your monthly budget. It's important to keep this in mind when you're thinking about how to save money while co-parenting.
If you both work, you can cut the cost of childcare by finding a way to share its cost and have access to quality childcare. You can also save on childcare costs by sharing the cost of hiring a nanny.
3. Take turns when buying groceries.
It's great to have a partner who shares the responsibility of buying groceries. But when you're splitting the groceries, it's easy to end up with two different food budgets. That can lead to arguments and feelings of resentment.
One way to avoid this is to take turns. The first person to buy groceries should do so for a week. Then, the other person should do the same in the next week.
This works great if you have a budget for groceries and you're both on the same page about how much you can spend.
4. Cook at home with your partner rather than eating out for every meal.
Many parents take their children out to eat every night for dinner. This can be expensive, especially if you don't cook for yourself. But cooking at home for every meal can save you a lot of money and time. Not only will you save money, but you can also make sure that you and your child have a healthier diet.
5. Don't make impulse purchases. Stick to a budget.
It's easy to spend money when you're shopping with your child. You might want to buy some new clothes or toys, but make sure that you have a budget in place and check store weekly ads for discounts before you go shopping. If you don't, you might end up spending a lot of money on things you don't need.
You don't want to spend money on something that you don't need. But, if you do buy something, make sure you don't spend more than you planned to, especially if you have a joint budget with your partner. It's harder to track what you have spent if you're not on the same page.
So, avoid impulse buying. Make a budget and stick to it.
6. Avoid babysitters.
Instead of paying for a sitter, try to arrange your schedules so that you can take turns or together watch the kids. That way, you can make sure that they are getting the attention they need. You can make sure that your child is safe when you're out of the house besides saving money.
7. Consider selling your old baby gear.
It's easy to get into the habit of buying baby gear, but you can save money by selling the old ones. You can sell it on eBay, Facebook, or at the local consignment stores.
8. Become a member of your local food co-op.
When you have a baby, you're probably going to need to buy a lot of baby food. Buying baby food can be expensive. You can save money by becoming a member of your local food co-op and buying a variety of foods that are usually cheaper than the same foods from the grocery store. You'll also be able to get the food delivered right to your home.
9. Buy food in bulk.
One of the biggest expenses for couples who co-parent is food. This is especially true for couples who travel a lot and try to cut back on costs.
One way to save money on food is to buy it in bulk. If you have a large family, you can buy a large box of cereal, a large jar of peanut butter, and a large bag of carrots. That's a lot of food for one family, but it will last you for a long time. You can even freeze the food and eat it later.
10. Seek advice from other co-parents.
You don't have to be alone in the struggle to have a successful family. You can learn a lot from other co-parents.
One way to do this is to find other parents in your area who have children the same age as your child and have the same goals.
You can ask them about how they parent and what they do to make sure their child gets the best start in life.
11. Cut back on your hobbies.
If your child is going to be a movie enthusiast, it might make sense for you to pay for half of their weekly movie tickets. However, if you don't enjoy watching movies, there's no point wasting money by purchasing a ticket.
In addition, if one of your hobbies is hiking or reading books on tape, you may find that these activities are not as fun and rewarding. When necessary, you need to compromise to meet other needs like work and child care.
12. Have a garage sale.
One of the best ways to save money is to have a garage sale. You can sell your old baby gear, old clothes, and any other items you don't need. You can also sell baby items like cribs, strollers, and other paraphernalia. If you don't have any buyers, you can advertise via Facebook Marketplace or hand-deliver flyers to your local laundromat, daycare centers, and apartment complex hallways.
13. Buy second-hand clothes and toys.
When you have a baby, it's important to have a lot of baby clothes and toys. Buying new baby clothes and toys can be expensive. You can save money by buying second-hand baby clothes and toys.
If you don't have the time to go to a second-hand store, you can shop online. You can find tons of websites that sell second-hand clothes and toys. You can also find sites that sell second-hand baby gear.
14. Set up a personal emergency fund.
As a parent, it's important to have an emergency fund. This will help ease the financial burden if something were to happen, such as losing your job or having car problems.
Depending on your lifestyle, a personal emergency account needs at least three to six months' worth of living expenses. If your finances are already in poor shape such as debt and wasted money, you might want to start saving immediately. Try saving 5% of every dollar you make until you have a hefty sum saved up before putting too much into accounts with fees, like credit cards that may cause unnecessary expenses if necessary emergencies arise.
15. Have regular financial check-ins with your ex.
Make sure to have regular financial check-ins with your ex. This involves asking your ex to get a current assessment of his or her financial situation. Here, you can discuss the following:
1) Do they have enough saved up money?
As you know well, college tuition is expensive. Your child's education is a very important investment for their future, and parents should be prudent about the financial resources spent on their children's education. You both want them to have a great life and be able to get the best education possible.
Therefore, it's important to set up regular financial check-ins with your ex, so they know not just what they're spending now but also how much is needed for your child's education such as college tuition costs.
2) Do they still owe any debts?
If your ex owed some debt before getting back together or if you had to pay some debts during your relationship, the two of you must determine whether any disability was involved. Don't let emotions get in the way when talking about money with your ex. Do keep in mind there are many