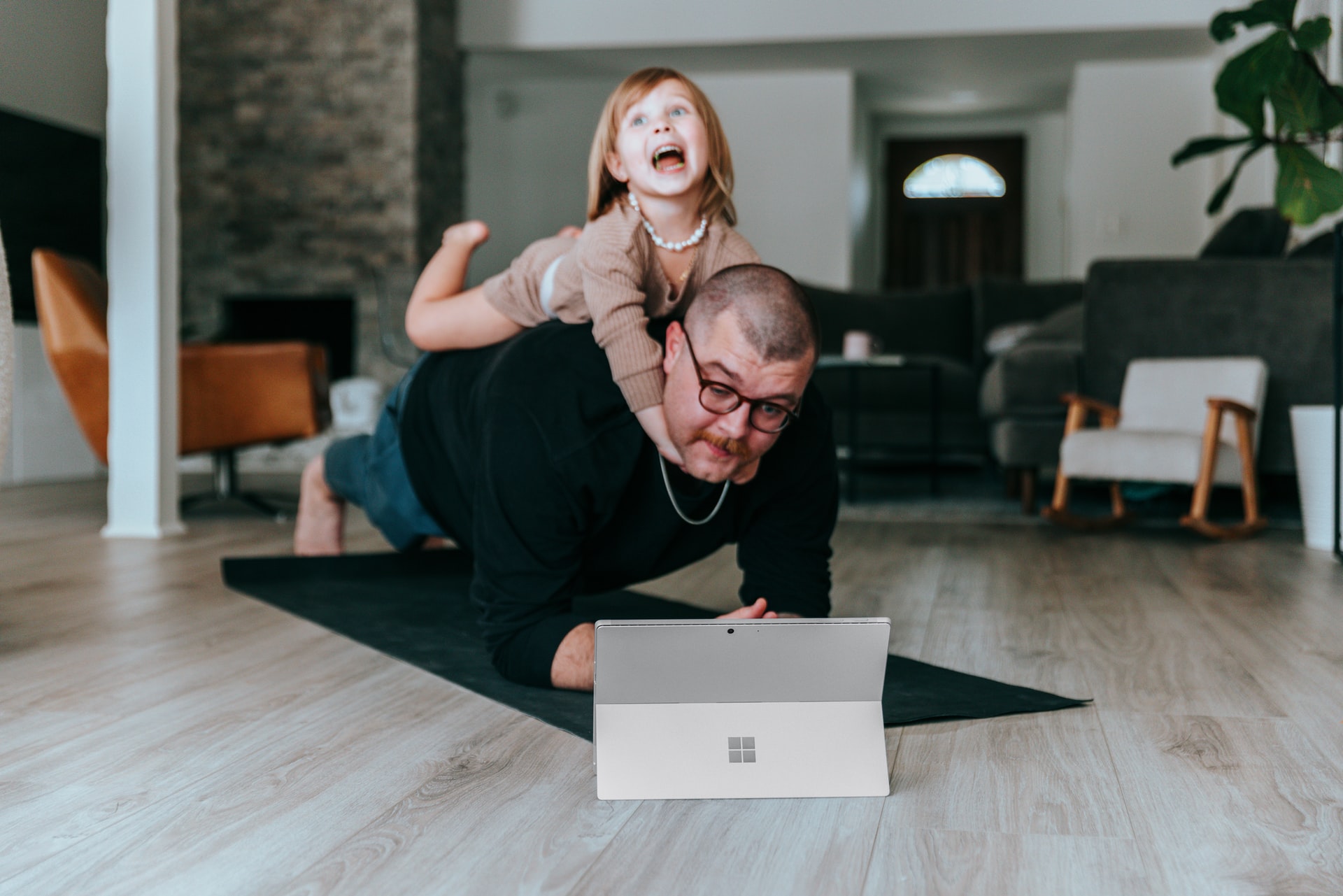 In the last two years, we have all been spending more time indoors than usual. Many people are not used to this kind of lifestyle and find themselves lazy, apathetic, and resorting to unhealthy behavior. However, there is no need to live unhealthily just because you're stuck inside. You can still get the necessary physical activity, plenty of fresh air and sunlight, and healthy meals. There are various ways you can create a home that inspires healthy habits, so if you're trying to embrace a healthier lifestyle after divorce, here are some tips to get you on your way.
Get rid of clutter
For starters, it's not a secret that most of us have too much stuff. Walking into a room that is full of knick knacks that don't have a designated place, dirty clothes that need to be washed or clean ones that need to be put away, various documents scattered around the place, a pile of dishes that have nowhere to go, and so on can be very stressful and have a huge impact on your mental health. Consider the idea of thoroughly decluttering your space. Go through each of the rooms and see whether you really need everything in there. Set some rules for yourself. For instance, everything that you haven't used in the last year needs to go. Moreover, if, during this purge, you encounter items that you would not have bought again if you got the chance, toss or donate them. This approach goes for everything from appliances and kitchen tools to clothes and books. Moreover, if you went through a divorce recently and are learning how to live on your own again, it's vital that you get rid of all the things that belong to your ex. Either return them or give them away. There is no need to have reminders of a negative time in your life lying around the home.
Introduce plenty of natural light
Once your home is free of the clutter that might have been making you anxious to a certain degree, it's time to shower your home in natural light. This is important as it can improve your circadian rhythm and sleep pattern as well as help you focus and make you happier. With that in mind, if you're considering a bigger renovation, look into getting bigger windows for most rooms so that the light has no problem coming in. However, a big remodeling is not always a possibility, whether due to financial constraints or as it simply wouldn't make sense because of where you live. In that case, you want to ensure the windows are not blocked by furniture. Furthermore, get rid of heavy drapes and opt for some light, sheer curtains, or none at all. That way, the light will not be obstructed when coming into your home. That being said, you can still opt for blackout blinds that will ensure no lights from the outside are interrupting your sleep during the night.
Make sure to let the fresh air in
Something that you should keep in mind when it comes to natural light, however, is the fact that you cannot get vitamin D through the rays that penetrate the windows. That means that you should open your windows on a regular basis and bask in some direct sunlight to experience all the benefits of this vitamin, such as lower depression levels. By opening the windows, you are also letting in fresh air into your home, which is another pillar of good health. Regardless of whether you use an air purifier and have proper ventilation, this is something you should do, simply to get rid of various odors, moisture, and contaminants in your home.
Use natural materials
No matter if you're going for a bigger change or not, using natural materials is of the essence as they allow us to create a bond with nature that we might be missing during these difficult times. These can be implemented in all rooms in one form or another. For instance, you can change the flooring in your home. If you currently have wall-to-wall carpeting in your bedroom, you can consider replacing it with hardwood floors or some similar eco-friendly alternative like bamboo and cork. Then, when it comes to smaller updates, you can introduce some wooden chairs, a wooden bath tray, bamboo toothbrushes, and organic cotton towels.
Opt for the right color palette
Another important aspect of our homes that can easily get overlooked even though it can have a huge effect on our psyche is the color palette that we use. Seeing as how being in nature can help us feel good and boost our mood, it's a good idea to surround yourself with a nature-inspired color scheme. While the shades you can use abound, you can opt for pastel blues, greens, and yellows. Blues, for instance, are great if you're looking for some peace and serenity. Green is typically used to enhance focus while yellow can improve your creativity. If you've already had some of these colors and are looking to revamp your home after divorce, you can simply opt for white as it can make your space look airy, bright, and larger than it actually is. In addition to painting the walls, which is a cheap and quick transformation, you can also add some accents in the form of art, throw pillows, and rugs.
Bring in plenty of greenery
Besides a nature-inspired color scheme, you can also introduce some actual nature into your home. No matter the conditions you can provide them with, there are certainly a few houseplants that you can add to your living quarters. For example, the jade plant, aloe vera, yucca, money tree, and fiddle-leaf fig all thrive in direct sunlight. On the other hand, if you're not showered in natural light for the majority of the day, you can turn to spider plants, Swiss cheese plants, Boston ferns, areca palms, cast iron plants, and philodendrons. In case you think houseplants require too much care and you don't have a green thumb, you can also opt for a bunch of flowers that will keep your home fresh at all times. Look into regularly getting delivered flower bouquets, as that will brighten your living space in no time. Something else you can consider is growing herbs indoors. Everything from mint and basil to oregano and cilantro can succeed in your home.
Layer the lights
When spending plenty of time indoors, it's also important that you tackle your lighting situation. It's not uncommon to see rooms with just one source of light. However, this approach can lead to eye strain and headaches, especially if you're working from home or like to read. With that in mind, you should layer your lights. In addition to the overhead fixture that you probably have in every room, you want to add some other sources. For instance, in the bedroom, a table lamp or a sconce on each side of the bed will make it much more pleasant. On the other hand, the bathroom needs some task lights around the mirror aside from the pendant, chandelier, or recessed light you might already have. The kitchen is another area where you should add a task light as it can prevent accidents while preparing food. Moreover, don't overlook your living room as floor lamps and table lamps as well as some accent lights can create a cozy atmosphere that's just right for watching movies and relaxing. Lastly, if you work from home, you need your office area well-illuminated in order to be able to focus on your assignments.
Organize your kitchen to promote healthy eating
A big part of a healthy lifestyle is eating healthily. To encourage this habit, you want to organize your kitchen in the right way. For starters, you want to organize your fridge in such a manner that healthy snacks are highly visible and within reach. You always want to go for fruits and veggies first instead of unhealthy alternatives full of sugar and fat. Use clear containers to have a good overview. Then, you can also have healthy snacks on display on the dining room table or kitchen island. Put out a bowl filled with fruits, granola bars, and nuts and seeds, as then they will be within sight and reach. Staying hydrated is also essential so you want to keep a jug of water and a few glasses on the kitchen island to remind everyone who passes them to have a glass. What is more, if your kids are now living in two homes, it's essential to introduce them to how your home is organized so that they can also adopt these healthy habits.
When spending plenty of time at home, you want to ensure this space is created so that it supports healthy habits. That means that you should be mindful when choosing the materials and color scheme for your living quarters. Moreover, you want to make sure there is plenty of air and light as well as bring in some nature.