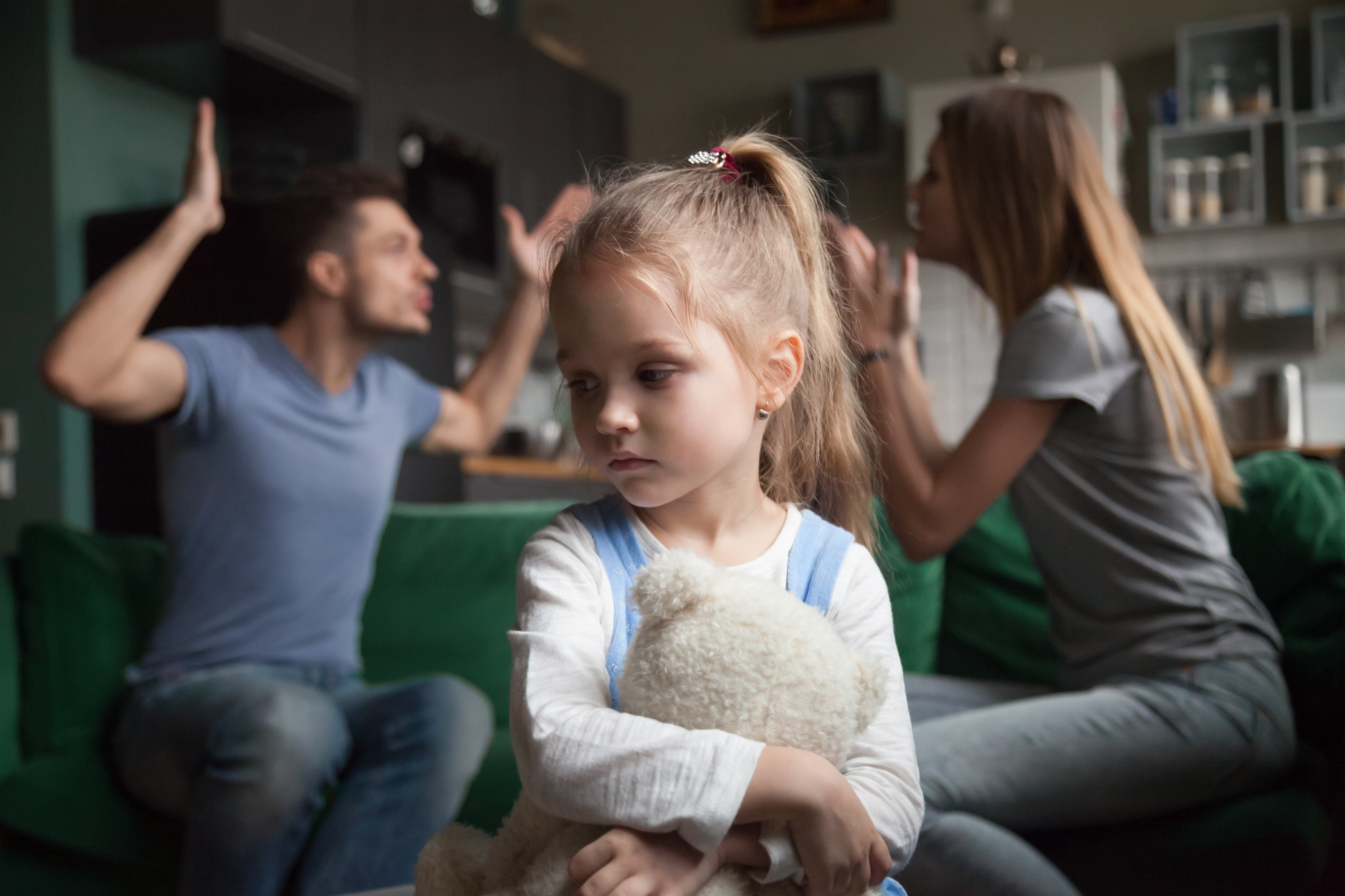 39% of all marriages end in divorce. While it might not seem like a huge deal when it comes to the separation of marital assets.
There is one area that can make separation quite challenging. It can become tricky when it comes to kids & divorce because several factors need to be considered, especially in terms of summer camp cost.
We've created a comprehensive guide that's going to help you navigate the summer between yourself and your former partner.
Summertime Madness
It's summertime, and children will be spending the hours they normally spend in school at home. But, if you're a parent who still has work obligations, you might be considering ways for your child to spend their time constructively.
All of a sudden, the idea of sending your child to summer camp comes to mind. But, there's something else that you've got to think about, and that's consulting with your former spouse about who will cover summer camp costs.
Who's paying for summer camp? Should it be written into your custodial agreement?
We're here to make things simpler and help you continue to have an effective and smooth co-parenting relationship. After all, it's summer, a time to enjoy the sunshine and freedom.
Here are some things that need to be defined before you can begin to think about summer camp costs.
Your Child's Summer Schedule
Although it's summer, your child will still need to follow the custody schedule that was agreed upon and is legally binding. This means spending time with both parents throughout the summer.
The first thing you need to do is create a schedule for your child's summer plans before they begin. In this schedule document, the beginning and end of each camp your child wants to participate in.
Under these camps, fill in which parent the child will be with according to your schedule underneath. You want to do this because it gives your child and both parents a visual representation of where the child will be and which parent they will be with.
This will also reduce anxiety or nervousness when it's time for camp and serves as a reminder for both parents. If your children are young, it can help them remember what is to come during that week and helps to establish a routine, reducing the confusion they feel moving between homes.
Who Will Cover the Cost?
The next thing that you need to discuss is the cost of summer camp. The first thing you need to do is check your legal custody agreement and review it to see if it mentions summer activities as a part of the cost of custody.
In most places, the only way to determine who will foot the cost of summer camp will depend on the law in your state and area.
If there isn't an area in your agreement that details who will pay for your child to attend summer camp, it needs to be discussed between you and your former partner. It would help if you discussed what the cost of the following would be:
Summer camp
Summer activities
Summer trips
Depending on the custodial agreement in place, you might have to edit the number of camps and trips your child takes to ensure that the funds to afford them are in place. Also, if you and your former spouse cannot cover the cost of camp, we recommend checking out financial aid.
Several camps allow children to attend on financial aid scholarships when their parents cannot pay the full cost of camp. You've got to create a plan that will help the summer go as smoothly as possible.Creating Your Plan
When you're creating your plan, one thing that you don't want to do is involve your child in the discussion. The reason you want to avoid this is if you and your former spouse begin arguing about potential plans, it can cause your child anxiety and unease.
Your child should have an opinion about which camps and trips they take, but they don't need to be a part of the detailed planning of their summer schedule, especially when you're discussing the finance side of things.
Another thing you don't want to do when creating your child's summer plans is let other issues that you've got in your co-parenting relationship interfere. Remain focused on what you're attempting to accomplish and work on other issues in your relationship at a later time.
In the end, you want to ensure that both of you come to an agreement that will satisfy your needs and ensure that your child will be able to have the summer that they've been looking forward to.
Necessity or Non-Necessity?
We understand that you still might be wondering who's going to pay for child support? We mentioned earlier that depending on where you live, it could already be written into your custodial agreement.
That's where the terms necessity and non-necessity come into play. Some states classify summer camp as a necessity, and if you're in one of these areas, it will already be written into your child support agreement.
The cost paid for the camp could be based on the type of camp where they will be going for the summer. If your divorce hasn't been finalized, you must have your attorney include summer camp in the agreement.
It's not always easy to have the parent who doesn't have sole custody of the child pitch in for activities that they don't think are necessary. It's beneficial if you prove that your child attending summer camp is a form of daycare that allows you to continue working to make money to care for your child.
Non-Necessity
While there are states that deem summer camp as a necessity, some consider it a non-necessity. If your area doesn't see summer camp as a non-necessity, the cost of the camp will need to be considered extracurricular summer activities.
In this case, the cost of summer camp isn't going to be written into your child custody agreement because it's not a necessity for your child. This means that the non-custodial parent has no legal obligation to help pay for your child to attend summer camp.
Although it's not written into your agreement because this is a form of daycare that will ensure the child(ren) are being looked after, the judge may still require the non-custodial parent to help pay for summer camp.
The reason for this is that it's in the child's best interest. Now that we've given you some background information on who will cover the cost of summer camp, there's still more that we need to share with you.
How to Choose a Summer Camp?
After you've sat down and discussed who will cover the cost of your child attending summer camp, the next step is deciding where your child will go camping. Again, depending on your agreement, one parent might have more say than the other, but you want to ensure that both agree, or things could get messy.
There are several factors to consider before you both come to a decision on which summer camp will be the best for your child. Keep in mind, wherever your child goes camping, you want them to have a great time and enjoy themselves.
Summer Camp Goals
The first thing you need to think about is what are your expectations for the camp that your child will be attending. Do you want them to attend camp because you want them to have the experience of interacting with other children their age?
Or are you hoping that your child will continue to broaden their intelligence through specific summer camp activities provided by the camp you send them to? Setting your expectations will narrow down the list of summer camp options your child has to choose from.
Camp Types
If the purpose of your child attending summer camp is daycare-based because you've got to work during the day, think about this when choosing the type of summer camp they'll attend. There is a day camp where your child will attend for a couple of hours a day and then be picked up by their legal guardian.
If you're working from home and need to keep your child preoccupied constructively, we recommend looking into virtual summer camps. Virtual summer camps are offered online due to the current COVID-19 pandemic and will continue to control the outbreak of the virus during the summer.
A virtual summer camp might require you purchase some items for your home that can be used while your child is online. The last camp you might consider for your child is an overnight camp.
Overnight camps last a couple of days or weeks, depending on the age of your child. This is better for older children and can handle being away from their parents for longer periods.
But, again, no matter what camp your child is being sent to, you and your former partner must agree on where they're being sent. As well as what type of camp it is.
Camp Genres
Yes, you read that right you need to consider the genre of the camp. Tons of camps specialize in specific things. If you're sending your child to a traditional camp, they'll have the typical experience.
They'll spend time singing around the campfire and engaging in several outdoor activities with other kids their age. If you wish for your child to continue learning and not forget what they were taught in school, you'll need to find a camp that focuses on providing academic services.
If your child has special needs, the camp you sign them up for should be equipped to handle their needs. Is the environment provided conducive to improving their mental and physical state while ensuring that they have the time of their lives?
Think About the Instructors
The instructors at the camp are just as important as the camp that you send your child(ren) to. Find a camp whose instructors are invested in ensuring that your child has fun at summer camp every time they are there.
A good camp instructor should be someone that enjoys working with children and has a passion for helping them thrive in any situation. If you're not sure how to determine if the instructors at a camp will be the right fit for your child, check out the camp's website.
Most camps will typically have an area where you can review the instructors and learn a bit more about them before signing your child up for camp.
Set a Budget
One of the largest things to think about is how much it'll cost for your child to attend summer camp. If funds are tight between parents, it's ideal to find a camp that won't put a huge dent in your pocket while still providing your child what they need.
Both parents should be open and honest about what they can afford to put towards summer camp if it's not listed in your child custody agreement.
Kids & Divorce: Sweet Summertime
Summertime is a common topic when it comes to kids & divorce. Which parent will be responsible for covering the cost of summer camp?
Which summer camp will your child attend, and for how long? We've provided you the answers you've been searching for above.
If you need help managing your child's schedule over the summer, don't waste any more time and get started by contacting 2houses. It'll make it easier for both parents to stay on top of their children's schedule and input information where changes need to be made.