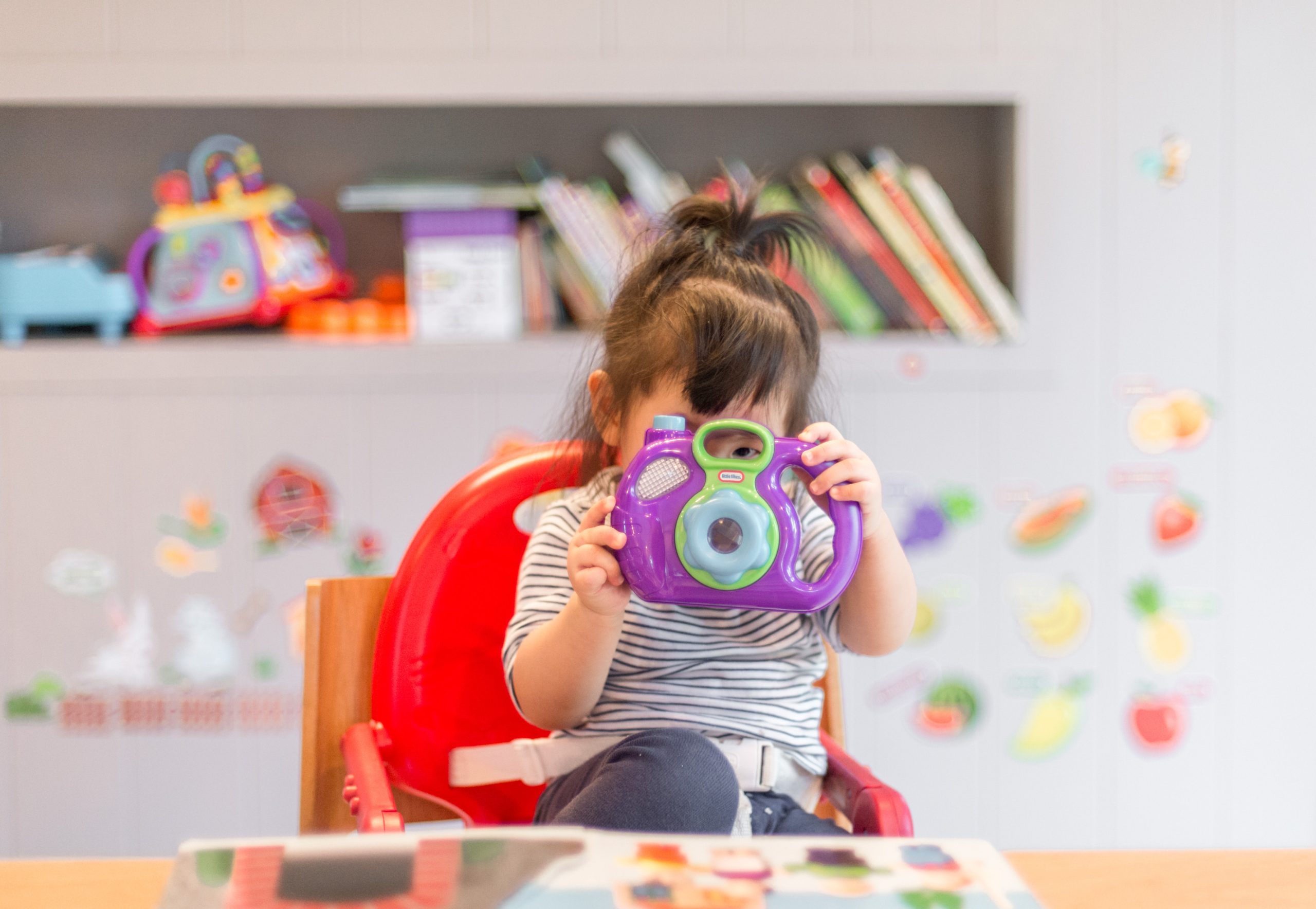 As your child starts to leave diapers and naps behind and moves into a full-blown preschooler, there are lots of exciting milestones and certainly some challenges. Your child masters walking and talking and starts to express their needs better — and often loudly — but you may also see more emotional outbursts and find yourself playing the world champion version of 20 Questions. This age can also be especially susceptible to the inevitable upheaval that comes with divorce. Learn more about what rights your child has at this age during the divorce and some of the common issues you may face.
Rights of Preschoolers
Preschool children can more accurately express what they want and don't want, but they're still too young to fully understand the process of divorce. This is one reason why children of this age generally don't have any rights when it comes to things like having a say in which parent they want to live with or how the custody schedule should be set up.
If there are issues such as the child expressing fear of being at the other parent's house or showing signs of abuse or neglect, it's normal to be concerned. You may want your child to talk to the judge about what's going on and what they're experiencing. However, this isn't usually something the judge allows. This is because children of this age can't be consistently relied on to know the difference between a truth and a lie and so their testimony isn't something that can be relied on in a legal setting.

But that doesn't mean you shouldn't still fight for your child and what's best for them — even if the issues at hand aren't near as serious as abuse or neglect. One thing that can be beneficial is for your child to see a pediatric therapist who specializes in helping children whose parents are going through a divorce. These sessions usually involve play therapy and art therapy so it's more like a fun playdate with a friend than the traditional therapy you may be used to. However, the therapist can be called upon to testify in court or provide recommendations for what they think is in the best interests of the child when it comes to custody and visitation changes.
Specific Issues Regarding Preschoolers
Even though your preschooler may not have a lot of rights when it comes to the divorce process, their age means they still experience it in a unique way. Having a solid understanding of what issues you may face related to the divorce and this age is important to being able to predict problem areas and solve them before they become issues. Here are a few of the common potential problems to be aware of.
Cost of Preschool and Childcare
While there are some public preschool programs available in some states, many parents will end up paying for preschool out of pocket. It can be a large expense, and it can be ever larger if you also have to pay for child care before or after the official preschool hours. Preschool is often done on a half-day basis, which leaves parents working full-time needing extra child care. The problem becomes who pays for this expense. Child care expenses are included in the child support calculations in some states, but if they aren't in your area, it's a good idea to come to an agreement on how you'll handle child care and preschool costs and put it in writing in the parenting plan.
Emotional Outbursts and Anxiety
You may notice your child having more emotional outbursts, nightmares, or worries at this age as well. One reason for this is that your child is understanding more about their environment and starting to understand the different concepts of past, present, and future and that things can change. This is also a normal time when children start to worry about their parents dying or other bad things happening to their family that they may see on the news or hear adults talking about. Divorce is a big change for your child, so it's normal for this to bring up even more intense emotions and fears that your child doesn't have the skills to handle and process yet.
Asking Questions About the Divorce
At this age, your child may also start to ask a lot of questions about the divorce. If you're going through the process, your child may ask why you aren't living with the other parent anymore, want to know if you still love each other and them, or when you're all going to be a family again. If the divorce happened a while ago, your child may want to know what happened that caused the divorce or what life was like when you were still married. This is a normal part of your child processing the divorce and understanding where they came from and where they are going. It's normal for children to be curious, and one of the best things you can do is answer as honestly and age-appropriately as possible.
How to Make It Work
Knowing what your preschoolers rights are and what to expect at this age when it comes to your child and the divorce is only half the battle. It's also important to address things as they come up appropriately and from a joint perspective with the other parent if at all possible. Here are some strategies to get you started.
Provide Age-Appropriate Information
While it may be tempting to side step the questions your preschooler has about your divorce or what's going to happen in the future, it's best to answer them as matter of factly as possible Remember that your child doesn't have the same life experiences or emotions attached to your divorce as you do, and often a simple, honest answer is enough to satisfy their curiosity and provide some security. For example, if your child asks, "Are you and Daddy going to get married again?", your answer could be as simple as, "No, we're just good friends now." Being honest ensures that you're not giving your child false hope, but answering simply also ensures you avoid over-explaining and giving your child more information than they really need to deal with.
Try to Stay Consistent With the Schedule
At this age, your child's routine is very important. The sense of structure and stability that it brings them can be especially helpful during all of the changes that happen with a divorce. That's why it's a good idea to stay as consistent with your child's schedule as possible. And this includes both their daily schedule as well as the custody schedule. While it's common for parents to have different rules or ways they do things at the different houses, keeping key things like bed times the same can make things much easier on the child and the parents. You can use the calendar and journal feature on 2houses to make this even easier.

It's also a good idea to do everything you can to keep to the visitation schedule that you've outlined. This ensures that your child knows what to expect and where they are going to be when and with whom. One way to do this that can help the child is to give them a calendar that's color-coded for each day they spend with each parent. Then, your child can cross off the days on the calendar as they pass and always know when they will see the parent they aren't with next. Of course, there will be times when the schedule has to change, and that's OK too, but make sure to take the time to explain it to the child and let them know what's happening next.
Take Advantage of Technology
Preschoolers, in particular, benefit from as much regular contact with both parents as possible. While it may not be realistic for your child to see both parents every day in person, you can leverage technology to help fill in the gaps. Phone calls and video chats can be a great way for your child to maintain connection with one parent when they are at the other's house. These conversations don't have to be long either — especially taking into consideration the attention span at this age. But even a quick 5-minute chat can help ease a child's fears about a parent forgetting about them or maintain that connection with a quick "love you and goodnight" before bed.
The best thing you can do for your child is to keep yourself healthy, encourage a positive co-parenting relationship with the other parent, and make decisions in the best interests of your children. While this age can bring challenges, there are also many positives to embrace both for your child and your family as a whole.