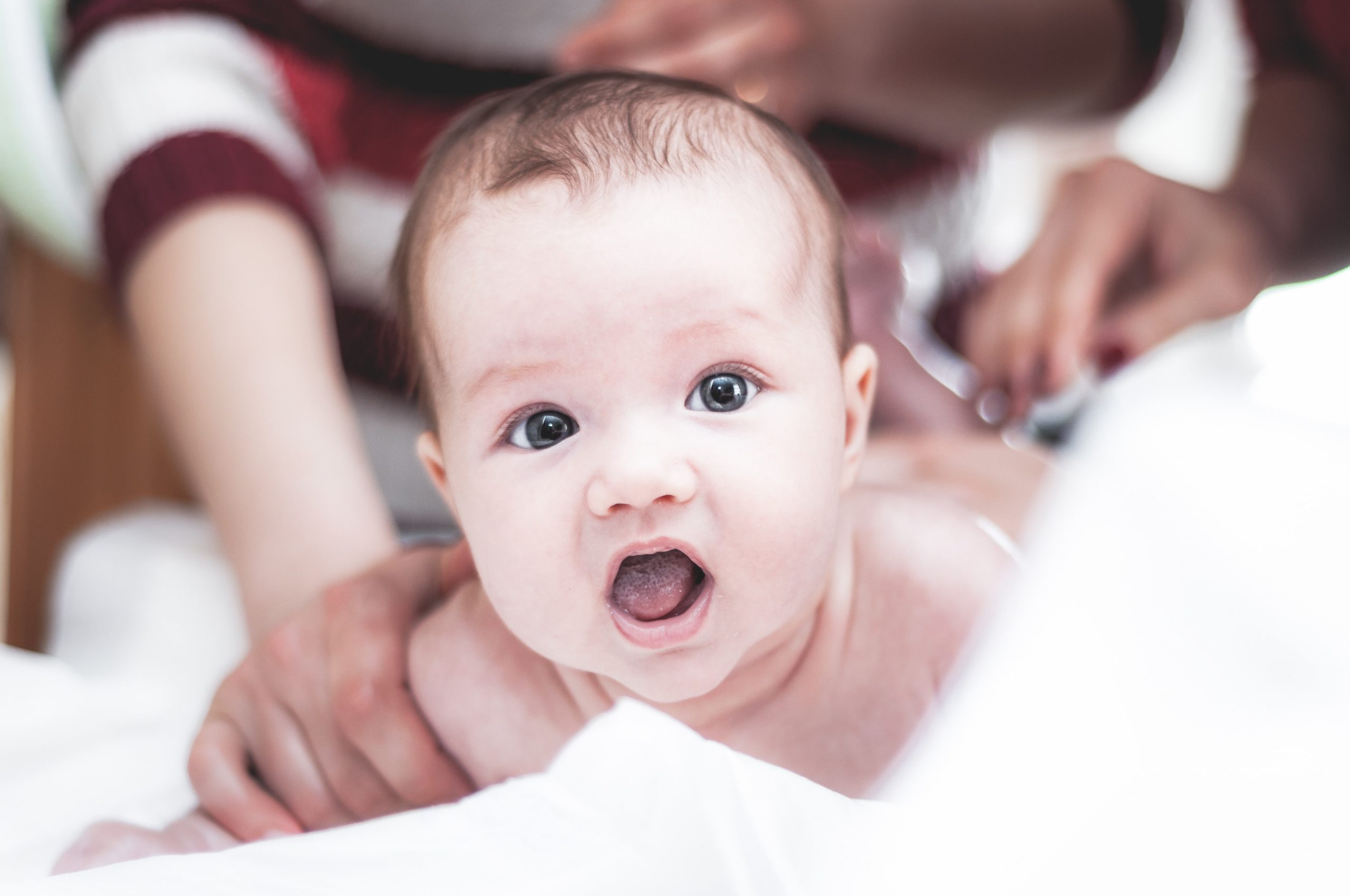 Any time you are going through a divorce and there are children involved, it adds another layer to be aware of. This is even more true when the children are very young. They cannot yet express their needs, fears, wants, and anxieties well — or at all — and that can make it more difficult to be sure that the decisions you are making are what's best for your children. However, knowing what issues may come up and how the courts deal with determining the best interests of children at this age and having strategies in place to navigate it all can help.
Rights of Babies and Toddlers
One of the first questions that parents have when they start going through a divorce is "what rights do my children have?" In the case of very young children, they obviously won't be given specific say in the matter by the courts. This is because they may not even be verbal enough to communicate their preferences, but even if they can, they clearly are not mature enough and do not understand enough about what's going on and the implications to have any part in the decision-making process.
However, your children do have the right to be properly taken care of and loved and to have a positive, interactive relationship with both parents. The courts generally try to do everything they can to keep both parents involved in the child's life as much as possible. However, the most important thing from the court's perspective is the best interests of the child.
Specific Issues Regarding Babies and Toddlers
How divorce affects the children and what issues will need to be addressed and worked out depends heavily on how old the children are. In the case of babies and toddlers, there are some specific issues that come along with this age that you may need to talk about with the other parent and explicitly state in the parenting plan of your divorce agreement. We've covered a few of the most common scenarios below to help you get started.
Babies Currently Breastfeeding
Trying to figure out a custody plan and visitation schedule if your baby is still nursing can be very difficult. While some mothers can pump if the baby is going to be away for a short time, some babies refuse to take a bottle and long separations between the mother and child can interfere with milk supply. Some states do have special considerations for custody and visitation if a child is still breastfeeding, and you may also be able to point to previous court decisions in your state that show that the breastfeeding relationship is an important factor in determining custody and visitation.
Long-Distance Custody Schedules
It's not unusual for one parent to want to make a long-range move back to family or for a better career opportunity after a divorce. In these cases, the traditional way of handling it is to designate one parent as the primary custodian and the other parent gets extended visitation in the summers and over most holidays. But this doesn't work as well when the child is very young. An 18-month-old, for instance, may experience severe distress at being separated from his primary caregiver to go spend the summer with the other parent whom he hasn't seen in 6 months. Babies and toddlers don't have the developed sense of time and relationships that older children do, and this is important to consider when making decisions.
Separation Anxiety
A very common developmental milestone in babies and toddlers is separation anxiety. This can start as early as 5 months or so, but most parents notice it starting to happen more often around 9 months of age. Separation anxiety can last a few years, so it's something to be aware of as you figure out the best custody schedule for your family and how you're going to handle helping your child transition from one household to another. Separation anxiety is very normal and is seen in nearly all children, but how it's handled through a divorce and moving between households can make a big difference in how quickly your child moves through it and what further issues may crop up later.
How to Make It Work
When it comes to coming up with the best custody and visitation plan for babies and toddlers, things work best if both parents can set aside their differences to focus on what's best for the children. Mediation can be a powerful tool to help parents figure out reasonable compromises that are suitable for both sides and help them avoid the more divisive process of going through a divorce trial. Below, we've provided three strategies to help you get started creating a plan that works for everyone involved.
Put the Focus on the Kids
Divorces don't usually happen because everyone likes each other and gets along well. It can be very difficult to separate out your personal feelings about the other parent and the circumstances that brought about the end of the relationship, but it's very important to try. One of the best gifts you can give your children is to at least be civil with their other parent. Even very young children can pick up on and be affected by the tension and negative emotions that happen when the parents can't get along.
While it may seem like you're soon not going to have to deal with the other parent very much, this just isn't true. There will be many events and special days in the years to come, including holidays, first days of school, birthday parties, high school graduations, weddings and the birth of your grandchildren. As much as possible, try to keep the big picture in mind and remember that what you do and say now is setting the stage for decades of interactions in the future.
If you are still in the midst of the divorce process and there are disagreements over the financial aspects, try to keep those separate from anything to do with the children. Even child support shouldn't factor in to how often and under what circumstances either parent sees the children. These are separate matters, and the more you can keep them that way the better.
Set Flexible Schedules and Routines
You've probably heard that babies and toddlers do well with routines, and this is true, but being too rigid can make things more difficult. For example, if you have an every other weekend visitation, but the child is sick with a fever, it may make more sense for the child's comfort to stay with the main custodial parent or for the other parent to visit at the child's house instead of the parent's. Being flexible and communicating with the other parent about what is going on with the child and being open to compromise as issues arise can keep things working well.
It also helps to be on the same page as much as possible with the children's daily schedules and routines, such as meal times or bedtime routines. 2houses' features like the information bank and journal let you share these things with the other parents without having to search through text or worry about forgetting important info. And it also provides a way to keep the other parent updated on how the child is doing when they are away from their house.
Plan to Revisit
A last thing to keep in mind when you are working on custody and visitation involving very young children is that things will change in the future — and more quickly than you think. When your child is ready to go to preschool, you will likely have to do another overhaul of the physical custody agreement, so it's a good idea to just go ahead and plan to revisit the agreement every so many years or at specific milestones to ensure it's still a good fit for the parents and the child. Some times to consider re-evaluation may be:
When a breastfeeding infant is weaned
At the start of preschool
At the start of kindergarten
Any time there are specific life changes happening such as playing competitive team sports in elementary school or getting a driver's license at age 16
Scheduling these re-evaluations can give you and the other parent a chance to get out in front of any issues that may be coming up instead of just trying to react after conflicts or disagreements have already taken place. Knowing that things aren't set in stone forever can also make it easier for parents to work toward compromise.
The bottom line is that what's best for your children is what's best for you when it comes to divorce, custody, and visitation. Open communication, trying to understand the other person's perspective, and continuing to work as a team and a family even when there is no romantic relationship there are the keys to making it work.