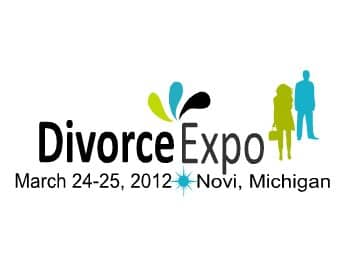 The Divorce Expo takes place this week-end at the Suburban Collection Showplace in Navi, Michigan (USA).
We are excited to announce that we will be on the spot ! So if you plan to be at the Divorce Expo, don't miss our booth ! We will be happy to answer any questions you have and give you any information you need and we will introduce the world of co-parenting by 2houses !
More about the Divorce Expo (TDE): 
This event offers a comprehensive look at positive and future oriented options for divorce, if divorce appears to be the best option. We are concerned with the opportunities for mental, emotional and financial hurt during many parts of the divorce process, often lasting well into an individual's adult life. By offering resources and information to the Detroit Metro community, the Divorce Expo will be assisting the individuals in our community to continue to lead balanced, rich and productive lives which benefits the entire community.
This is the  first Michigan Divorce Expo.  It will take place at the Suburban Collection Showplace on March 24-25, 2012. The staff projects that TDE will attract over 2,000 individuals daily. The Divorce Expo

is the primary forum for families, couples and individuals who are seeking advice, education, or a fresh start as a result of experiencing divorce.
Visitors will be able to find the following topics at this event:
family law,
retirement and insurance ,
housing,
mental and physical health,
employment and career,
(co-)parenting, personal care,
relationships and dating.
Professional service providers in these fields will  be leading seminars, demonstrations, provide face to face advice and information all under one roof.
This market defining exhibition features over 40 speakers, seminars, private one on one sessions on a comprehensive selection of fresh start topics taught by leading industry experts. In addition, TDE2012 showcases all of the most relevant divorce services helping to drive the process of moving forward. The conference also features special celebrity guest and top authors to appear during the expo.
See you there !