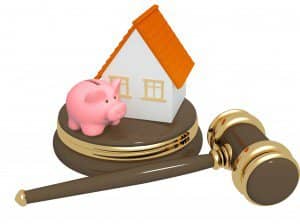 Lynn, a 53-year-old Florida nurse and mother of two, has navigated several treacherous years. In 2007, she and her husband bought their dream home in a gated community after selling their smaller house at the top of the real estate market. A year later, after 28 years of marriage, he walked out.
"I know it's a cliché, but it was a mid-life crisis," Lynn says. "He wasn't a bad person, he was just unhappy and unable to articulate it. He got up from the couch one day and started screaming and punching holes in the wall."
As the South Florida housing market collapsed, they dumped the place in a short sale, which required writing a check to the bank. Lynn came away from the marriage with about $40,000 in credit card debt and medical bills from the treatment for her daughter's brain tumor. Her credit score plunged to 540, and in order for her to purchase a car to get to work, her 19-year-old son had to co-sign the auto loan, which had an interest rate of 21%.
"It seemed easy to bag it all, file bankruptcy and start over," says Lynn. Instead, she began working 14-hour overnight shifts to maximize her overtime pay, pushing her annual income over six figures.
A Dysfunctional Financial Upbringing
Splitting up makes a mess of your finances. Overall wealth declined an average of 77% for people who divorced, according to a study in the Journal of Sociology that tracked the financial and marital status of more than 9,000 people from 1985 to 2000.
Lynn wants to move to the Midwest, finish her bachelor's and master's degrees, and escape the brutal overnight shift. "I need to get into school so I have choices," she says. "[Older] people come to work and they look like soldiers falling apart."
She feels daunted by her lack of financial education, which she attributes partly to her childhood. "I came from a very dysfunctional, frenetic household. My dad was a baseball player and my mom was a model," she says. "My dad was a gambler, so it was a very unstable household. We would live lavishly in an enormous home and then there would be no electricity."