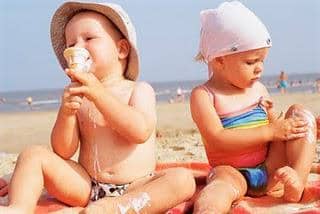 Many research studies have shown that, on average, children of divorce have more behavior problems than children growing up in two-parent families. But the question for social scientists is whether the problems seen in the children of divorced parents were caused by the divorce, or whether something else caused BOTH the divorce and the children's problems.

Researchers wonder, in particular, whether some couples have personal characteristics and/or parenting patterns that increase the chance that their children will have behavior problems AND ALSO increase the chance that the couple will be unable to resolve marital issues. If this "something else" causes both divorce and behavior problems, then it is likely that that children would still have had problems even if their parents had somehow managed to remain married.
How do we look for that "something else"? We know that it is a mistake to compare children of divorced parents with children of continuously-married parents without taking into account differences between divorcing families and continuously married families PRIOR to the marital disruption. Parents who are more likely to divorce may also be more likely to be impoverished, to live in disadvantaged neighborhoods, to be less educated, to have been raised in divorced families themselves, or to have more children than average. These factors may impair a child's well-being whether the parents stay together or not, but also be more likely to produce a marital disruption.
To test the effect of pre-existing family characteristics versus the effect of divorce itself, prior studies have used statistical analysis to "control" for the differences we can see between divorced and continuously-married families prior to the disruption. This is done by taking into account the socioeconomic status of the parents, their race or ethnicity, and other "variables" that can be determined by having respondents fill out a paper or computerized questionnaire. Some studies also take into account prior differences in child well-being between the two types of families prior to the disruption. The old consensus is that taking these pre-existing factors into account helps explain some of the association between parental divorce and children's behavior problems – but not all. It reduces the average difference between the two groups but still leaves some average deficits for children of divorce, deficits that are not explained by controlling for these observed differences.